This site only gives away the things that I want to give and share with others. Besides this I´ve learned a thing or two about designing websites - that can´t be so bad!?! Nothing that can be seen here has any commercial background.
And now I wish you fun visiting my Crowhouse Website!

Auf diesen Seiten steht nur das, was ich von mir aus mit anderen teilen möchte. Ausserdem habe ich in dem Prozess das eine oder andere Ding über Web-Design gelernt. Und, ganz wichtig: Nichts was man hier besichtigen kann hat irgendeinen kommerziellen Hintergrund.
Und nun wünsche ich viel Spass beim Besuch meiner Crowhouse Webseite.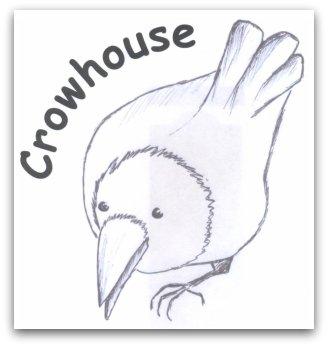 Welcome to Crowhouse, my private website.
This website will permanently be improved. As far as possible this site will be presented in both English and German.
Willkommen bei Crowhouse, meiner privaten Webseite.
Diese Webseite wird permanent aktualisiert werden. Sie ist - soweit möglich - in Englisch und Deutsch verfasst.