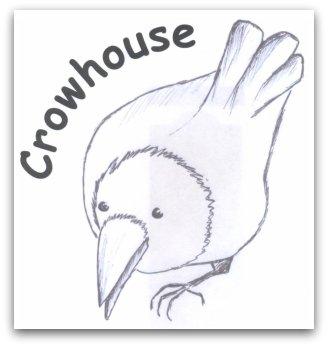 The name "Crowhouse" came into my mind after, years ago, we had - for a while - a young crow living with us, which we brought up and which was later re-intruduced back into the wild. The bird was gone, but the name stayed with the house and all my activities.
Der Name "Crowhouse" - "Krähenhaus" - entstand, als wir vor Jahren einen Pflegegast - eine junge Krähe - im Haus hatten, die aufgepäppelt werden musste. Sie wurde danach wieder ausgewildert, der Name aber blieb und wurde das Logo des Hauses und aller meiner Aktivitäten.
For 11 years my husband John and me have been living in the coastal village of Laytown in County Meath, in the northeast of Ireland. Since September 2010 we live in Kefaloniá, Greece.
Mein Mann John und ich haben 11 Jahre lang in Laytown an der Küste des Nordostens Irlands, im County Meath, gelebt. Seit September 2010 leben wir auf der Griechischen Insel Kefaloniá.
My name is Marina. Always with me was - and now is in spirit - Dog Sioux ...
and since July 2017 we have with us our new Dog Kanélo.
This website is about the things that strongly influence my life, which is painting, writing, spirituality and animals. I feel that I want to share these things with my friends and other interested persons.

Ich bin Marina. Immer an meiner Seite war - und ist nun von der "anderen" Seite her - meine Hündin Sioux ...

und seit Juli 2017 haben wir bei uns unseren neuen Hund Kanélo.

Diese Internetseite befasst sich mit den mein Leben am nachhaltigsten beeinflussenden Dingen: dem Malen, dem Schreiben, die Beschäftigung mit der Spiritualität und Tiere. Diese Dinge möchte ich auf diesem Wege mit meinen Freunden und anderen Interessierten teilen.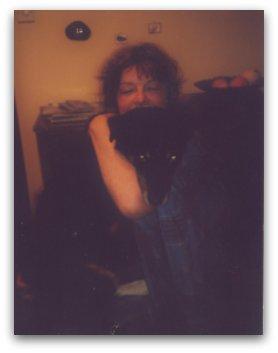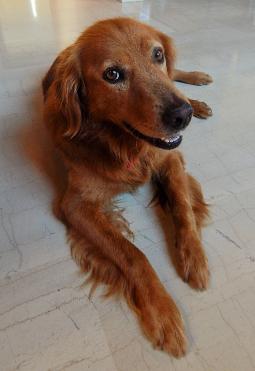 Marinas persönlicher Steckbrief

Alter: Jahrgang 1958 (bitte selber ausrechnen!)


Berufe und Berufungen: gelernte Studiotechnikerin, ehemalige Reiseleiterin und Stadtführerin, Tourismusmanagerin und Lokalpolitikerin, jetzt aus gesundheitlichen Gründen "i.R."

Interessen: Tiere und Tierschutz, Malerei, Literatur, Politik, Psychologie, Theologie, STAR TREK

Hobbies: Malen (vorw. Landschaften und Tierportraits), Schreiben (bis jetzt insgesamt 5 Bücher, darunter einen Roman),

Quantenphysik, Spirituelles Arbeiten und Kartenlegen


Sehnsüchte: Griechenland, besonders Kefaloniá

Süchte: Tomaten und Basilikum, Spinat und Hirtenkäse, Oliven und Zwiebeln

Treibende Kraft: Neugier

Lebensantrieb: Hoffnung

Lebenselement: Wasser

Himmelskörper: Mond

Lieblingsfarbe: Blau, im "höheren" Alter Verschiebung nach Rot ...
Credo: Wo immer und wie immer man lebt, es ist wichtig, dass man vor allen anderen Dingen bei sich selber ist.
Marina in short


Age: born 1958
Vocations: former studio technician, travel guide, tourism manager and local councillor, now retired for health reasons
Interests: animals and animal welfare, arts, literature, politics, psychology, theology, STAR TREK
Hobbies: painting, writing, growing plants from the Mediterranean, quantum physics, spirituality and spiritual readings with cards
Longings: Greece, especially Kefaloniá
Addictions: tomatoes & basil, spinach & feta cheese, olives & onions
Driving force: curiosity
Driving motive: hope
Element: Water
Object in the sky: the moon
Colour: blue, now in "higher" age more towards red
Motto: Wherever and however one lives, the most important thing is to be oneself.